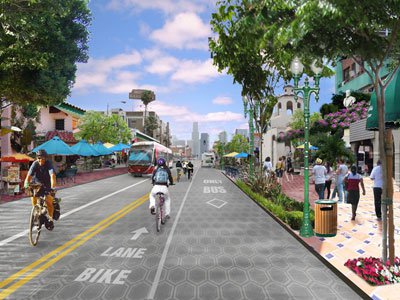 There is exciting news coming in from the Capitol today!  The Healthy Kids Healthy Michigan Complete Streets resolutions have passed the House. House Resolution 187 was adopted and House Concurrent Resolution 34 was adopted by the House and referred to the Senate.
Also, the transportation budget passed out of the House with Sections 321, 322, 323 and 324 included, bolilerplate language on complete streets.
Sec. 711(5) was also included which states "For rail passenger service supported in any part through capital or operating assistance from funds appropriated in this act, the department shall work with the rail carrier to identify ways in which reasonable transport of bicycles by passengers can be accommodated."
Since the Senate version of the transportation budget did not include the sections on Complete Streets, it will now be taken up in conference committee where the two chambers will work through the differences.
Neither the resolutions or transportation budget will mandate Complete Streets, but they are victories to be proud of and stepping stones towards passing HB 6151 and 6152.