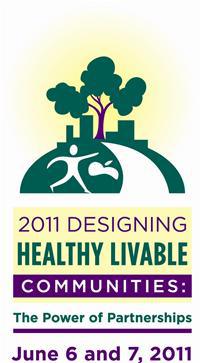 June 6-7, 2011
The Lansing Center, Lansing, MI
Presented by the Michigan Department of Community Health
The fifth Designing Healthy Livable Communities Conference will feature national and Michigan experts to address how the Power of Partnerships can enhance the collaborative efforts of communities and policy makers to create and maintain healthy Michigan communities.
On the afternoon of June 6th, there will be three pre-conference trainings:  Community Visioning, Complete Streets and Food Policy Councils.
On June 7th, two nationally renowned keynote speakers will present: Majora Carter, Eco-Entrepreneur and President of The Majora Carter Group will open the conference with the keynote presentation, "You Don't Have to Move Out of Your Neighborhood to Live in a Better One." Tyler Norris, a long time social entrepreneur whose passion is improving the health of people and the sustained vitality of built and natural environments, will provide the second keynote.  A choice of six workshops and two concurrent plenary sessions will also be featured.
To register, go to: https://www.regonline.com/2011dhlcconference
For additional information on sponsorship and exhibits, contact the Conference Coordinator, Diane Drago at [email protected] or 517-663-5147.