You are currently browsing the tag archive for the 'Physical Activity' tag.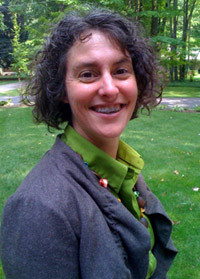 We're excited to welcome Holly Madill, the new Project Coordinator for the Michigan Department of Community Health's own Michigan Complete Streets program. This program aims to implement state and local Complete Streets policies to increase access to opportunities for physical activity in communities. MDCH is currently working with eight communities to implement Complete Streets policies.
Holly holds a master's degree in urban and regional planning and a bachelor's degree in environmental science. Prior to coordinating the Complete Streets program, Holly provided consulting services, specializing in grant and project management, to nonprofits, private foundations, universities, and local units of government.
Good luck, Holly!
Holly Madill
Complete Streets Project Coordinator
(517) 335-8372
[email protected]
New Report Finds Michigan Has 9th Highest Percent of Obese Adults and 26th Highest Percent of Obese and Overweight Children in the U.S. studyTrust for America's Health, a health advocacy organization, recently released nationwide obesity statistics and found Michigan to be ranked the ninth most obese in America. With 28.8 percent of the Michigan population obese, including more than one-third of 55 to 64-year-olds, Michigan is up from last year's tenth-place ranking.

Incomplete streets restrict physical activity
When streets are designed only for cars, they deny people the opportunity to choose more active ways to get around, such as walking and biking. Even where sidewalks exist, large intersections and speeding traffic may make walking unpleasant or even unsafe - discouraging any non-motorized travel.
Read the rest of this entry »