You are currently browsing the tag archive for the 'Allegan' tag.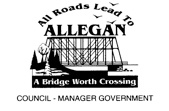 This just in from our Coalition friends at Disability Network/Lakeshore & Citizens for a Safer Community:
City of Allegan's passage of a Complete Streets Resolution represents the 21st policy passed in the State of Michigan! Thank you to City Manager Rob Hillard and Mayor Morton for their continued support of Complete Streets! Disability Network/Lakeshore and Citizens for a Safer Community are so excited to be serving the City of Allegan and are very excited for West Michigan to finally hit the map in publicly supporting COMPLETE STREETS!
The City Council anonymously approved Resolution 10.42: "Supporting the "Complete Streets" Policy for the City of Allegan" on December 13, 2010. Thank you so much to all of the City Council members including: Mayor Mike Morton, David Williams, Tom Clark, John Hotchkiss, Rachel McKenzie, Ed Kowalski and Rick Day!
The City of Allegan isn't stopping there, however. At next week's Planning Commission meeting a discussion will begin on expanding the resolution into an ordinance along with developing a Non-motorized Master Plan for the City.
A public hearing was also recently held on a proposal for a Non-motorized pathway on Hooker Road, Bond Street and 5th Street, that will connect the Sports Complex, Perrigo Company's campus, several apartment complexes and the west side of the City to other City parks and the downtown business district. The project received broad community support and a grant application was submitted this week with the expectation the project will move forward next year.
We look forward to replicating this passion and dedication on the Complete Streets Policy across the West Michigan area!" said Petra Robert, President of Citizens for a Safer Community.
For questions regarding the Resolution, please contact Rob Hillard, City Manager: [email protected] or 269.673.5511.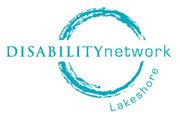 To learn more Disability Network/Lakeshore visit: www.dnlakeshore.org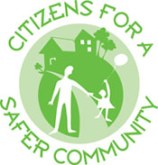 To learn more about Citizens for a Safer Community contact: Petra Robbert at (269) 686-2405, [email protected]